Exotic Japan
Regular price
Sale price
$15.00 USD
Unit price
per
Sale
Sold out
Sawa-no-Hana", a fantastic rice that is not available on the general market

Sawa-no-Hana" is outstandingly delicious when eaten as brown rice. Many people are surprised by its overwhelming savory flavor.

Have you ever heard of "Sawa-no-Hana" rice?

In the past, "Sawa-no-Hana" was grown in Yamagata as "good-tasting rice with a good texture. However, since the 1970s, several high-yield varieties have emerged, and Sawa-no-Hana's production has quickly decreased, as it is now recommended for production in Yamagata Prefecture as one of the top two varieties, Koshihikari and Sasanishiki.

Decrease of production was due to the fact that "Sawa-no-Hana" yielded less rice from the same area than other rice varieties, and also because it had a poor yield rate when milled, which made producers weep.... Because of these factors, "Sawa-no-Hana" is no longer distributed in the general market, but farmers who knew firsthand the original deliciousness of "Sawa-no-Hana" have continued to grow it quietly for their own consumption.
One of the producers, Koichi Takahashi, who had fallen in love with the taste of "Sawanohana", has been growing only this fantastic rice for many years since his father's generation.
Why are they being sought now...?
In this age of food boredom, brown rice diets, including macrobiotic diets, are attracting attention among people who are adopting healthy lifestyles. Sawa-no-Hana" is characterized by its soft and easy-to-eat skin, even when cooked with brown rice. Its skin also has a sweet taste.

Brown rice contains ingredients that can be expected to detoxify the body, making it an ideal staple food for modern people. What's more, because it tastes great!

Not only does it smell great when cooked, but its eating quality doesn't deteriorate even after it cools down! Furthermore, while other varieties of rice are said to "lose their taste in summer," "Sawanohana" is a rice with strong vitality that does not lose its taste throughout the year.
▼ Producer Mr. Takahashi and rice fields
Koichi Takahashi's rice fields are located on the outskirts of Shinjo City, Yamagata Prefecture, on the banks of the Izumida River, which is fed by rich melt water from the Kamimuro Mountains that divide Yamagata and Miyagi.
Naturally, the source of water for the rice paddies is the Izumida River, which provides cool water that does not change temperature even in mid-summer. Because snow remains in the Kamuro Mountains until the end of June, Mr. Takahashi's rice paddies are in a rare environment where melt water flows directly from the valley into the paddies.
The rice fields are so rich in life that dragonflies and swallows fly over them and frogs sing noisily in the evening chorus.
▼Recommended way to eat
Mr. Takahashi's "Sawa-no-Hana" has a very rich aroma and elastic texture. Mixed rice, in which multiple ingredients are combined, is a particularly recommended way to eat it.
Earthenware pots and pressure cookers are recommended, but you can also cook delicious brown rice in the "brown rice mode" of an electric rice cooker.
▼ Basic information
Product name

"Sawa no Hana" (Brown rice)

Ingredients

Brown rice (Sawanohana)

Net weight

10 kilometers

Producer

Hirokazu Takahashi

Remarks

*It takes 5 days from order to shipment.
*Shipping fee will be charged additionally.

Share
View full details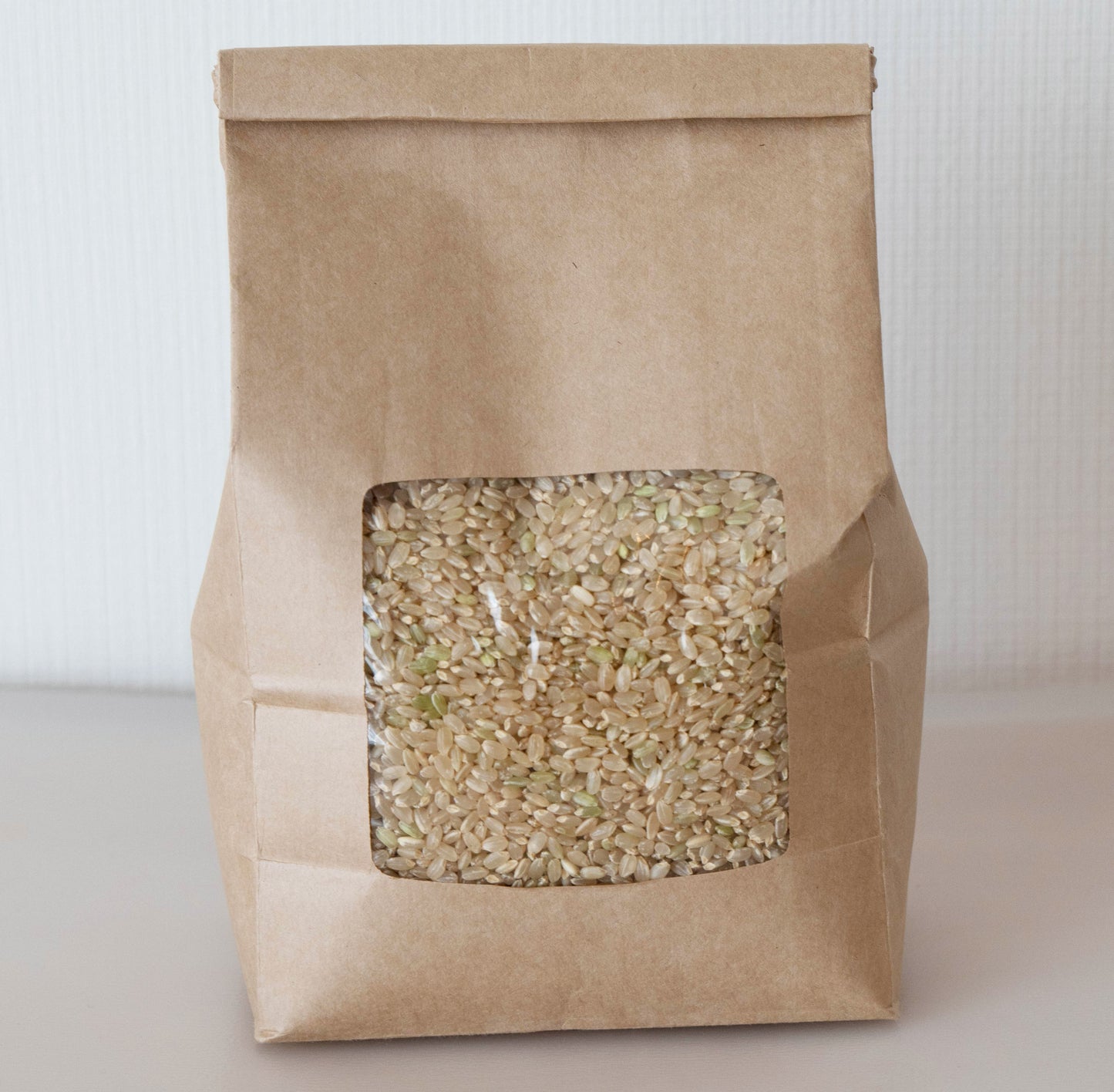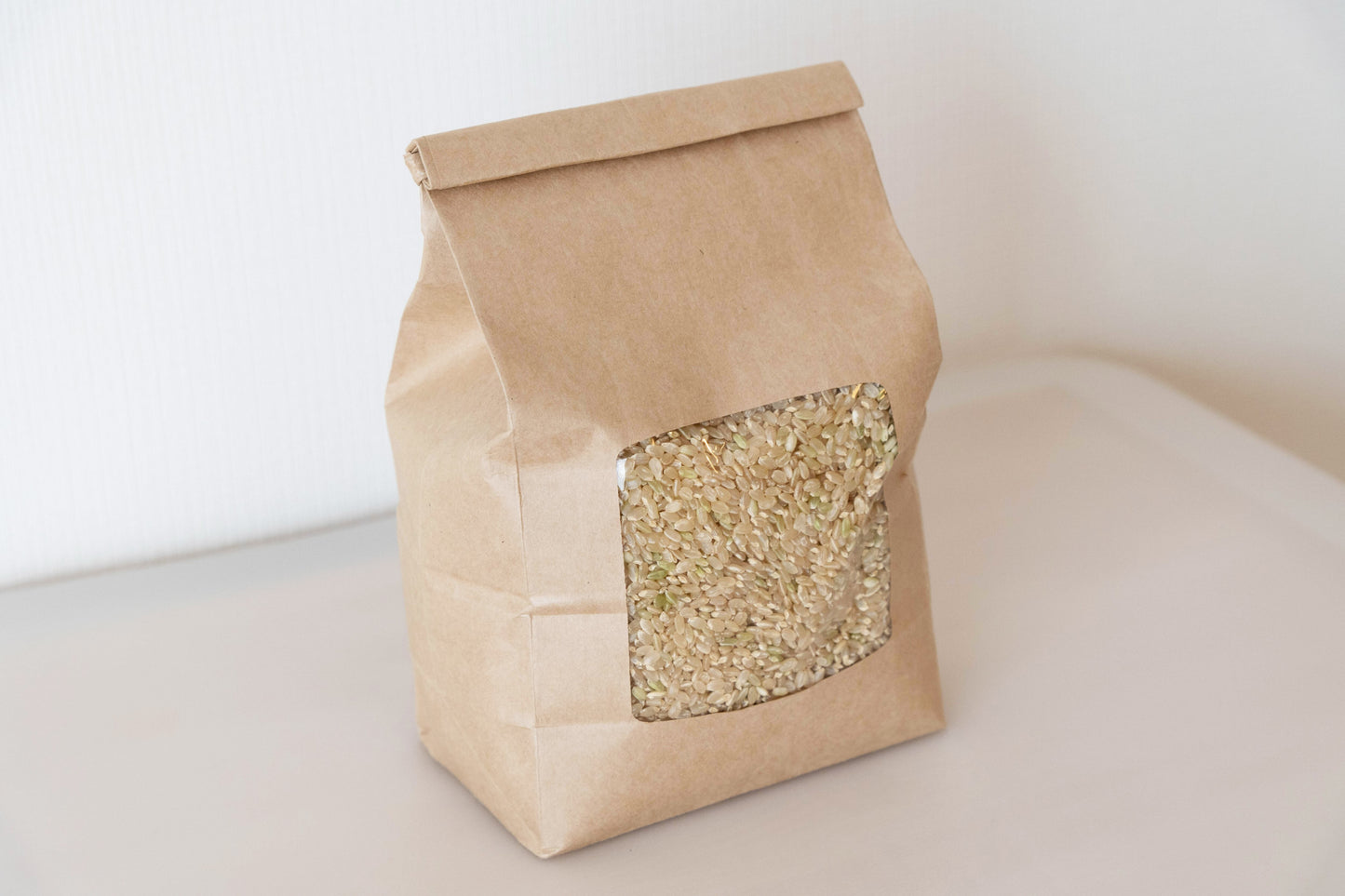 FAQ
I would like to combine multiple orders, is that possible?

Excuse us but please note that all products on this site are shipped directly from the producers, so we cannot bundle multiple ordered products.
When will the item be delivered?

As a general rule, we will ship within 7 business days after payment is confirmed. However, the shipping date may differ depending on the arrival status of the product.
*If we are unable to prepare the ordered product for reasons such as being out of stock, we will contact you by email and discuss the matter with you.
I would like a refund for this item.

Please request a return from the inquiry page of this site within 8 days after the product arrives, and promptly return the product to the location specified by the customer center. In addition, the shipping fee for returning the product will be borne by the customer. For details, please see "Specified Commercial Transaction Law".